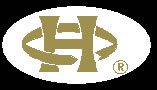 Hydraulics, Inc. 快速接头
Hydraulics Inc Quick Disconect Coupling


Hydraulics Inc Quick Disconect Coupling PDF Catalog

6TV Series Quick Disconnects
6TV series thread to connect couplings provide for high flow and low energy loss in fluid power systems common to mining, construction, oil and other natural resource sectors. World class SAE J518 code 61 and code 62 four bolt flange end ports provide leak free solutions at pressures from 2,000 thru 6,000 psi. CAUTION: NOT FOR GAS FLUID FORM

5TV Series Quick Disconnect Couplings Catalog快速接头技术资料下载

"E" Series Bulk Fluid Transfer Quick Disconnects
Fluid Conducting Swivel Joints
Rapid Response Torque Controls
NEW "HS" Series Inline Swivels
PRESSURE DROP vs FLOW (GPM) —
- Pressure drop thru coupling based on flow giving 15 FPS fluid velocity thru nominal bore size.
FLOW RATE
- 5,000 P.S.I. operating pressure — all sizes 20,000 P.S.I. minimum burst — coupled
- Vacuum to 28" Hg
- Standard seal — temperature range — 40°F to +250°F
- Buna-N seals — standard
OPERATING LIMITS
DESIGN FEATURES
- Excellent flow characteristics for continuous duty applications. See flow chart.
- High strength steel poppet guides prevent break up and washout of coupling valving during high surge and shock conditions.
- Exclusive four point support design of poppet guide provides positive alignment of valving during surging flow conditions
- Flat crested stub-acme threads and all steel construction withstand storage and rig-up damage.
- Protective treatment equal to industry standards for SAE steel hose fittings
- Structurally compatible with weight of 5,000 P.S.I. flex-hose and system induced shockloads.

PRODUCT DATA — 5TV SERIES COUPLINGS
The 5TV series high pressure hydraulic coupling is designed for rugged hydrostatic drive applications in the mining and oil industries. Service in many such applications has proven the design compatible to extreme pressures, structural and system induced shockloads. The construction makes the coupling attractive in applications having low operating pressures. NOTE — Not for use with gaseous fluids.
SIZES AND CONNECTION TYPE
- 3/4" thru 3" — female NPTF pipe thread
VISUAL INSPECTION HOLE
FOR FULL MAKE UP
1 NUT RETAINER RING 5 VALVE SEAL SWAGED IN AGAINST WASHOUT
2 NIPPLE SEAL (O-RING/BACK UP RING) 6 VALVE SPRING
3 POPPET VALVE 7 EXCLUSIVE FOUR POINT CONTACT POPPET GUIDE
4 HIGH STRENGTH CAST STEEL NUT 8 2-TURN LOCK RING

COUPLING
PART NO.
NIPPLE
PART NO.
COUPLER
PART NO.
DUST PLUG
PART NO.
DUST CAP
PART NO.
VALVE ASS'Y
*PART NO.
NIPPLE SEAL
PART NO.
5TV-CN-12 5TV-N-12 5TV-C-12 5TV-DP-12 5TV-DC-12 5TV-VA-12 5TV-NS-12
5TV-CN-16 5TV-N-16 5TV-C-16 5TV-DP-16 5TV-DC-16 5TV-VA-16 5TV-NS-16
5TV-CN-20 5TV-N-20 5TV-C-20 5TV-DP-20 5TV-DC-20 5TV-VA-20 5TV-NS-20
5TV-CN-24 5TV-N-24 5TV-C-24 5TV-DP-24 5TV-DC-24 5TV-VA-24 5TV-NS-24
5TV-CN-32 5TV-N-32 5TV-C-32 5TV-DP-32 5TV-DC-32 5TV-VA-32 5TV-NS-32
5TV-CN-40 5TV-N-40 5TV-C-40 5TV-DP-40 5TV-DC-40 5TV-VA-40 5TV-NS-40
5TV-CN-48 5TV-N-48 5TV-C-48 5TV-DP-48 5TV-DC-48 5TV-VA-48 5TV-NS-48
REPAIR PARTS
PART NO.
*INCLUDES POPPET, POPPET GUIDE, SPRING AND RETAINER FOR ONE HALF ONLY
ASSEMBLY PART NUMBERS
HIGH PRESSURE HYDRAULIC COUPLINGS
COUPLING
THREAD
SIZES
WEIGHT
POUNDS
PART NO. COUPLING
LENGTH
NIPPLE
LENGTH
COUPLER
LENGTH
DIM. ACROSS
WING NUT
FEMALE
PIPE THREAD "CN"
5TV-CN-12 4.86 3.27 2.84 3.00 .-14 2
5TV-CN-16 6.05 4.18 3.35 3.75 1-11. 5
5TV-CN-20 7.75 5.35 4.42 4.50 1.-11. 9
5TV-CN-24 8.62 5.97 5.02 4.75 1.-11. 14
5TV-CN-32 10.00 7.05 6.07 6.25 2-11. 28
5TV-CN-40 12.00 8.70 6.94 8.00 2.-8 65
5TV-CN-48 14.81 10.60 9.25 9.75 3-8 148
DIMENSIONS
"Because of technological progress and product improvements, all design and dimensional data shown in this
catalog is subjuct to change without notice. Technical information has been prepared from actual test results
under controlled environmental conditions and data is considered to be reliable, but no responsibility can be
assumed for its accuracy under varied field conditions."
COUPLER NIPPLE DUST PLUG DUST CAP
Hydraulics Inc Quick Disconect Coupling代理商
北京因科思公司—Increase International Company
北京朝阳区胜古中路2号金基业大厦201室邮编:100029
电话:010 - 8428 2935 ,8428 3983 ,8428 9077
传真:010 - 8428 8762 ,139 1096 2635
Email:ownlevel@vip.sina.com
Website : Http://www.increaseinc.cn