Mining&Oilfield


Instrument


Constr Machinery


Industrial


Engine parts


Export Business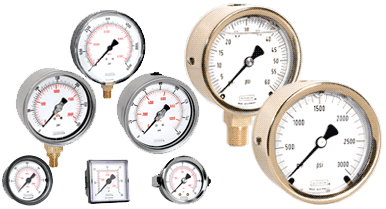 Noshok Transmitters, Transducers and Indicators

We fully test and calibrate NOSHOK Transmitters, Transducers, and Indicators before shipment to assure 100% "out of the box" reliability.

All of NOSHOK's Indicators can be pre-programmed and calibrated to the customers' specifications.

NOSHOK makes installation easy and performance dependable.
Noshok Pressure Switches

Noshok Electronic Pressure Switches are fully tested and calibrated to insure 100% "out of the box" reliability. Noshok has the capability to pre-set required switch points prior to shipment to further simplify the installation process.
Noshok Solenoid Valves




NOSHOK Solenoid Valves are recommended for all applications where remote actuation of a valve is needed.

Available models include 2-way, 3-way, explosion proof, water resistant, and vacuum breaker valves.
Noshok Needle Valves

Available in a multitude of materials, port configurations and seat types, NOSHOK Needle Valves are the right choice when positive shut off or precise flow control and metering of most gases and liquids is required.
Noshok Bimetal Thermometers

Noshok now offers a five year warranty on the 300 Series Bimetal Thermometers.

NOSHOK recommends Thermowells for pressure, corrosive fluids, and high velocity applications.

In addition, the added use of a Thermowell allows an instrument to be removed and replaced without shutting down and possibly draining the process.
Noshok Diaphragm Seals




Noshok recommends the use of a diaphragm seal for all applications involving, but not limiting corrosive media, particles in the media, viscous media, temperature issues, and the use of oxidizing agents.

Noshok offers a wide variety of diaphragm seal configurations and housing materials. In house assembly, liquid filling, and accuracy verifications is provided for most diaphragm seals.
Noshok Manifold Valves




Noshok instrument products are now available in Noshok Manifold Valves. Available in a multitude of valve configurations, seat types, orifice sizes and materials, Noshok Manifold Valves are the right choice when the direct mounting of transmitters are needed for flow measurement, liquid level, differential pressure or natural gas applications.
Noshok Custom Force Measurement




The Noshok-TECSIS Custom Force Sensor is a break through in force measurement. Utilizing proven thin film sensor technology combined with an advanced automated production process we create a highly adaptive force transmitter that is suitable for industrial use.

This development process gives the customer complete freedom in creating a high quality, highly accurate force sensor that is custom designed and engineered to meet their specific application needs.
Noshok Sanitary Pressure Measurement

NOSHOK Sanitary Pressure Instruments meet current 3A standards along with ASME BPE-2002. They are designed and suited for applications within the food & beverage, dairy, pharmaceutical, chemical, and biotechnology industries. NOSHOK sanitary products are available in avariety of pressure gauge and transmitter configurations withTri-Clamp? and flanged homogenizer connections.
Noshok Pressure Gauges




During a five year period, the return rate was no more than 4 out of every 1,000 gauges sold. This statistic illustrated the remarkable built-in quality of Noshok gauges and in 1973, led to one of the most innovative moves ever made in the pressure gauge industry - offering an extended Warranty.

Noshok took a bold step into the future with a Three Year Warranty covering accuracy, sealing, and performance as well as defects in materials and workmanship.